Soft Opening November, 2023.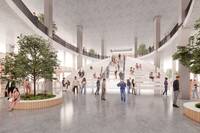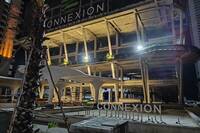 With Phnom Penh's most ambitious project in architectural repurposing so far, we are turning the shell of an uncompleted shopping mall into a Community Hub that will bring your shopping, exercizing, learning, sharing, socializing experiences to new levels.
The functional, airy and green complex is to host offices, cultural & event halls, food & beverage outlets, shopping areas, hotel rooms, a supermarket promoting local products, kids and sports facilities, right in the center of the fastest developing area in the Cambodian capital city.
Its advanced bioclimatic design is aimed at reducing air-conditioning and lighting consumption, while the airflow crossing the building will limit the development of urban heat islands in its surroundings. One-third of the overall volume of the building is assigned to natural air circulation.
With our partners, we will strive to create a real community-like living and working environment, bringing back a sense of neighbourhood in an environment-conscious and human-sized space.
Connexion Resources
A new way of being together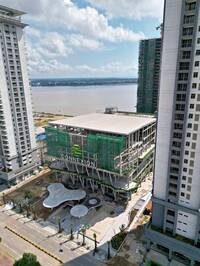 Chaktomuk ចតុមុខ, 'Face of The Four Rivers' (Upper and Lower Mekong, Tonle Sap, Bassac), was Phnom Penh name in the pre-colonial era. Connexion boasts breathtaking views on the water expanse.

The site is a few steps away from the new Phnom Penh bridge connecting downtown to Areksat (Arkei Ksatr) and new neighborhoods.
And right near us, so many green areas and recreational facilities :
Ian Bollinger in Focus Cambodia: "Connexion development points to a possible new...

focus-cambodia.com